Small Authentic Irish Pony Shoe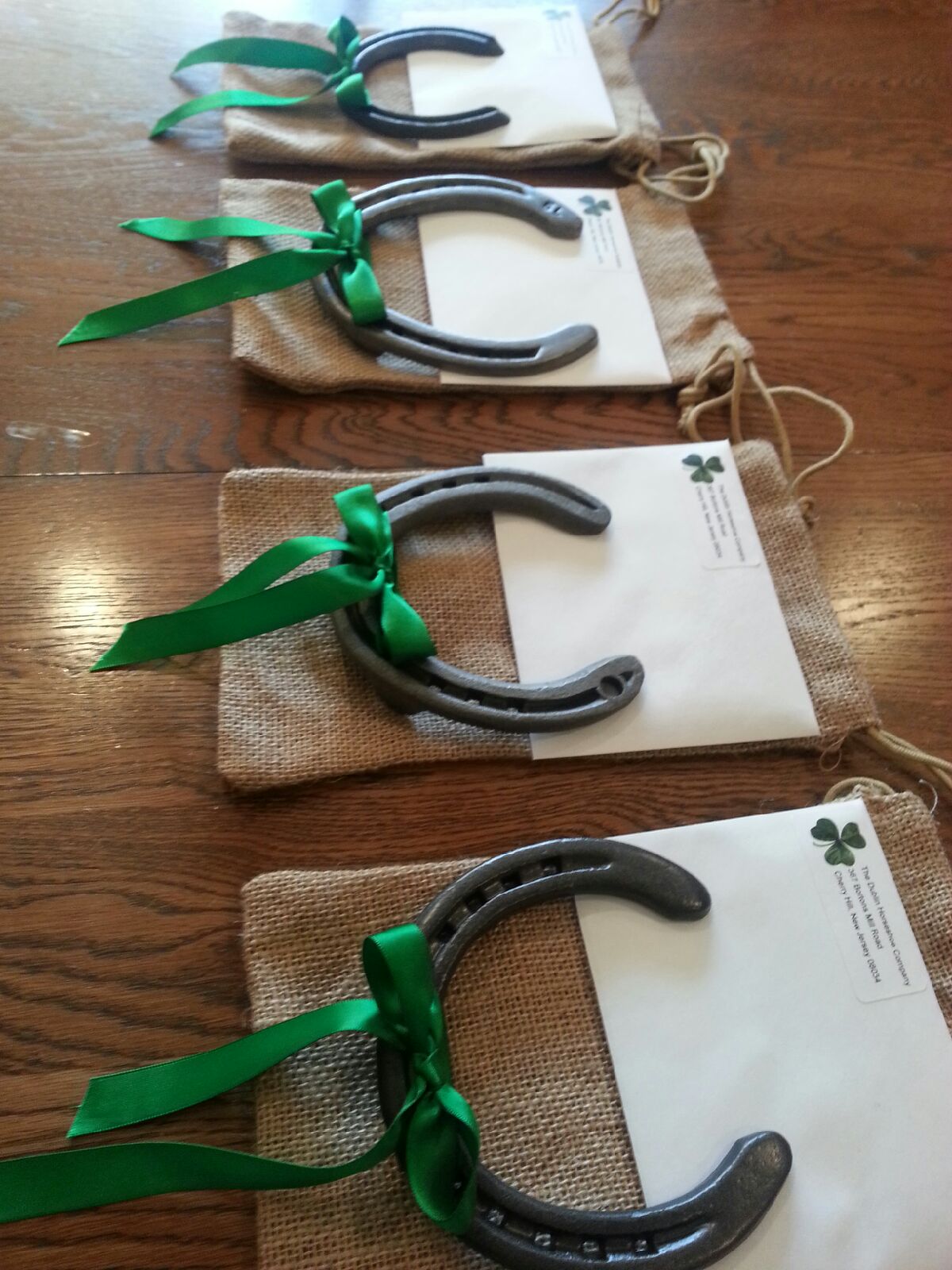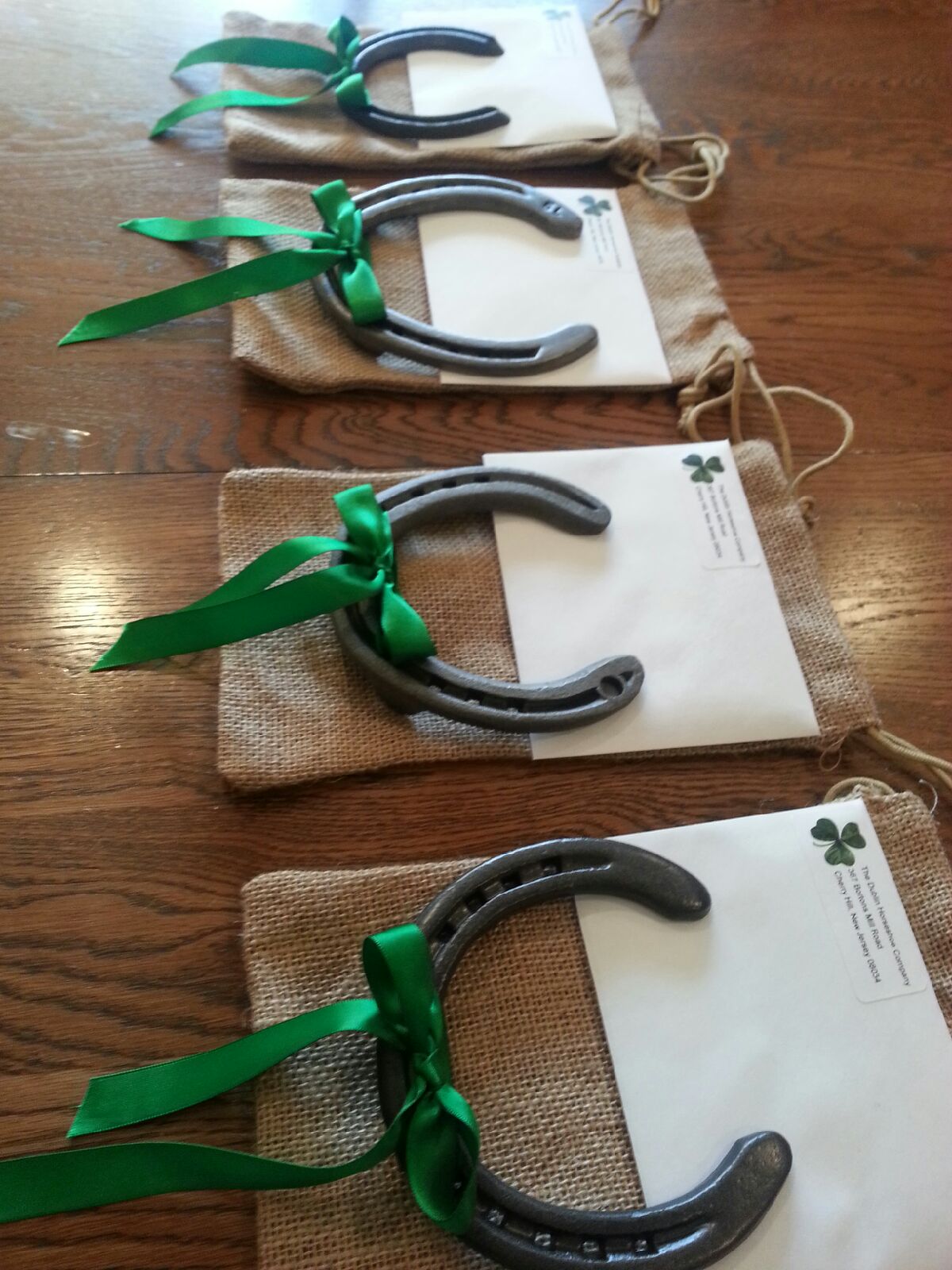 Small Authentic Irish Pony Shoe
These magical shoes come direct from Co. Dublin and are guaranteed by certificate to have been worn by an Irish horse and fitted by an actual blacksmith/farrier in Ireland.
These small shoes are perfect for bridal bouquets or as gifts for the wedding party.

Each shoe is hand cleaned, preserved and individually numbered to order. We receive them dirty, rusted and smelling of Irish soil and we lovingly restore them back to their original WORN condition. Shoes can be painted black, metallic gunmetal, oil rubbed bronze, steel, copper or left in its organic cleaned state with each one carefully sealed to prevent any further rusting.

**Please note that the shoe in the picture WILL NOT be the shoe that you receive.

This listing is for a 4 x 4 or less (approximate) small pony shoe.

All horseshoes are lucky, but Irish horseshoes are the luckiest!